AFTER THE GROUP STAGE, AGAIN INDIA VS PAKISTAN MATCH IN ASIA CUP! HERE IS HOW IT IS GONNA HAPPEN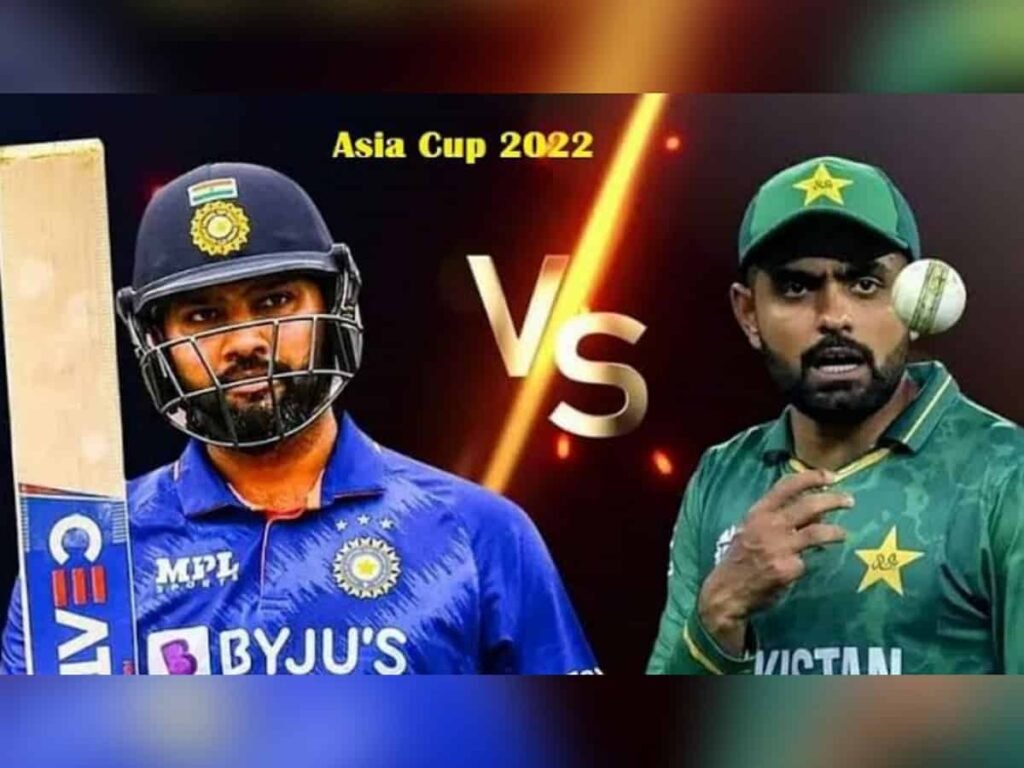 The folklore of India vs Pakistan
India Vs Pakistan is one of the most viewed rivalries in the sports world, garnering about 15 billion views in a single match. The two national cricket teams, India and Pakistan, have had this rivalry going on since the 1970s, and some tremendous clashes have occurred over the years. However, the heat rises to the next level when it comes to ICC tournaments or the Asia cup. The fans become more serious, and the cricket fans look up to such clashes from around the globe. India has always been a fan favorite regarding such tournament clashes. India has been the dominating side with a total of 22 wins, including the ODI World Cup, T20 World Cup, Champions Trophy, and Asia Cup, out of the 34 matches that were played.
How is the arsenal Looking?
When the squads were announced for the Asia Cup 2022, both teams missed out on their key speedsters, considered two of the most lethal T20 bowlers in recent times. Jasprit Bumrah and Shaheen Shah Afridi have a tremendous pace and accuracy with the white ball in their hands. The teams had to find suitable replacements, but this equal loss sparked a fire in the eyes of the fans as now the teams have to be very cautious about their playing 11. Both teams have a splendid batting line-up with the two batting legends of the modern game, i.e. Virat Kohli and Babar Azam.
Action Replay: Clash of Archrivals
The first match that began the Asia Cup 2022 was India vs Pakistan on Sunday, 28th August. The match ended up being one of the best nail-biting finishes in a T20 match. The India vs Pakistan matches have tended to become one-sided in these tournaments, but the Indian bowling line-up led by Bhvaneshwar Kumar and Hardik Pandya made sure they picked early wickets to restrict Pakistan from setting a high total on the scoreboard. Still Mohd. Rizwan and Shahnawaz Dahani, with their major contributions, led the team to a decent total of 147, and India had to score 148 in 120 balls against the sensational pace attack of Pakistan. It has been passed down from history that the Pakistani pace attack is one of the toughest to face on the 22 yards. However, Virat Kohli, Ravindra Jadeja, and Hardik Pandya held their nerves and retaliated. It came to the last over when India still needed 7 runs, and after a quick single with the assistance of DK, Hardik held the strike and managed to hit a flax six to win the match with two balls to spare.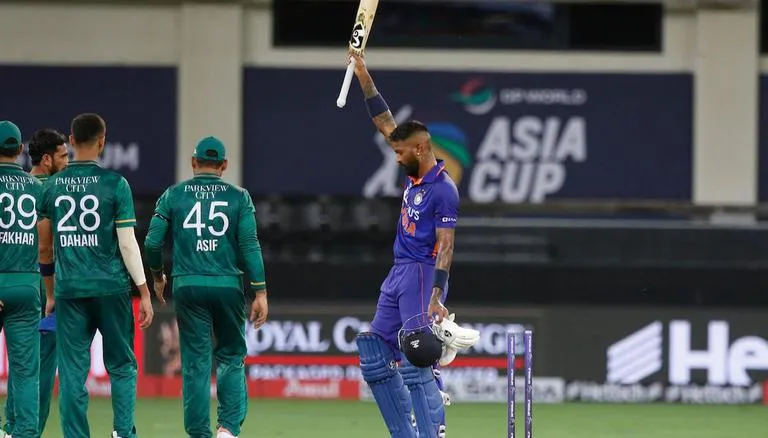 ("India vs Pakistan, Asia Cup: Hardik Pandya would have 'fancied' himself even if India 'needed 15 runs in last over", 2022)
Challenges for the Sunday Encounter
Therefore, Pakistan will look forward to taking their revenge in the opener, with the second encounter coming on Sunday, the 4th of September. There should not be any changes except for Ravindra Jadeja, who has been ruled out of the tournament due to injury and looks like a major loss. However, Axar Patel, who has been added into the mix, is supposed to be in the playing 11 and has proved to have a pretty good hitting ability. The world will be on the edge of its seats as the match begins at 7:30 pm IST. However, as the rounds have been designed, there are high chances that this is not the last encounter between these greats in this tournament, and it might end with both these teams in the finals too