UK BANKING HUBS : The UK GOVT IS PLANNING TO OPEN MORE BANKING HUBS ACROSS UK.
The government of the United Kingdom has decided to increase banking branches to help communities get cash. Over the last few decades, multiple banks and ATMs were withdrawn due to the increasing amount of online payments, as those came to no use. However, it seems that a new problem is arising, and in some areas, people are facing difficulties getting cash from ATMs. A baking hob is a shared service that operates the same way as a standard branch of banks with a counter service run by Post Office staff. In the bank hub, the operational functions work similarly; cash deposit, cash withdrawal, money exchanges and all other tasks are done similarly.
Across the United Kingdom, there are 13 banking hubs, and an additional 25 banking hubs are going to be built. The work process of the baking hub is similar to a regular branch, but they are shared with another branch.
Requirements for a banking hub
The requirements of a banking hub are important to connect people and communities and increase baking services. Though online banking service is not a new phenomenon, consumers face multiple difficulties while doing transactions online. Some people lack knowledge about online baking, and in a rush, they go to the baking hub for cash withdrawal or cash exchange. The ultimate motto of the banking hub is to help the community and businessmen with everyday banking needs.
The United Kingdom's government has thought it would help the government and fit with new legislation. After Brexit, multiple changes have been seen in the legislation of the United Kingdom.
With the advent of technology and globalisation, most people use online and mobile banking. The surge of mobile banking increased with the outbreak of Cvodi-19. The news of creating a new shared banking hub to ensure that people have fair access to cash. The consumer campaign group has published a report saying the increasing number of bank closures has become a threatening factor for the bank branches. Opening a shared bank hub will help the community to get fair access to cash. Opening a banking hub with collaboration will increase productivity and create a chain of business from which every sector of the United Kingdom can get help. Due to the invention of online and mobile banking, a divide can be seen between people.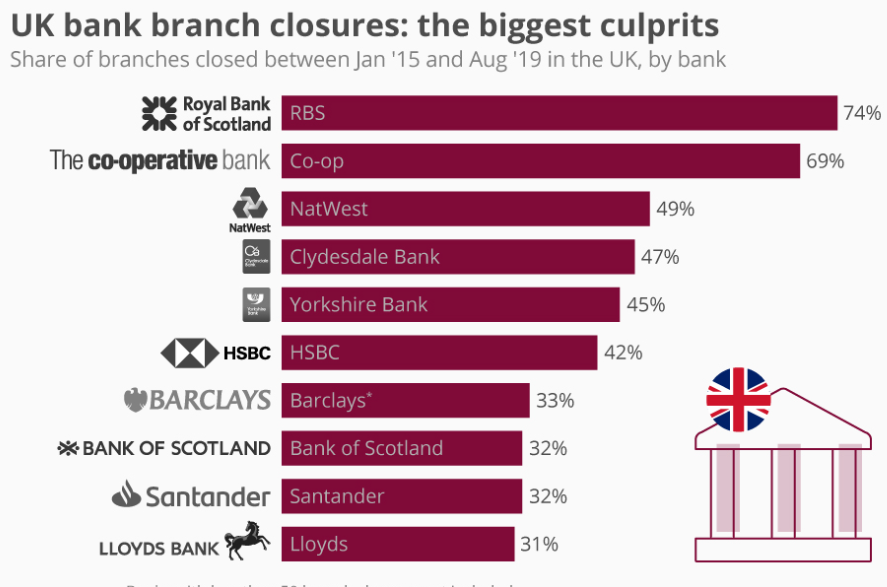 One who can use mobile banking and other who is not acquainted with mobile banking. Those people who are not acquainted with mobile banking were facing difficulties. The governments have seen that the league between these segments will lead to a cluster of multiple bank branches. To mitigate the situation, opening a banking hub will certainly help the entire community, and people of all segments can access cash. The results of opening a banking hub are still to become out, but it is expected that it will show positive results, and this will work as a revolutionary form for the people of the United Kingdom.
Get 20% OFF On Your First Project