Gautam Gambhir Blames Sourav Ganguly for mobile fantasy sports. What did Gambhir say?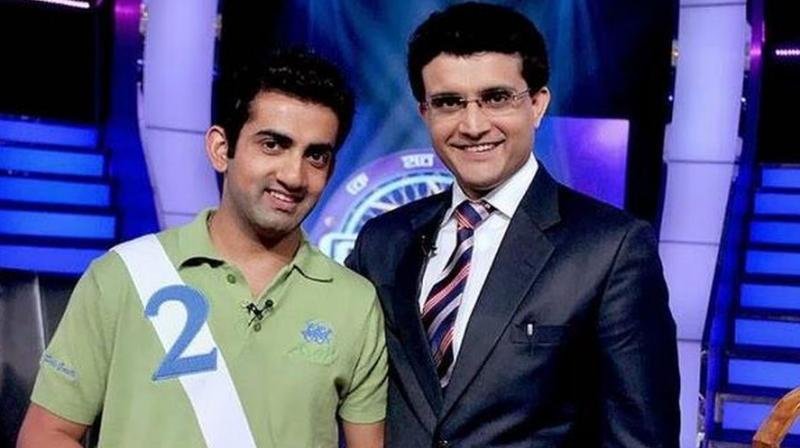 The reason behind the growth
Cricket and Movies are the two most interesting subjects to talk about in India. The obsession for cricket and the sheer audience the game experiences is immense and probably one of the largest audience bases for any game globally. With the popularity of the T20 tournament held in India every year, the "Indian Premier League" opened up an avenue for fantasy sports apps. These pseudo-betting applications do not involve real money bets and hence fall under the legal bracket according to Indian laws. Betting is banned in India and is a punishable offence if done publicly.
The fine line between bets and fantasy
Sports fantasy apps walk on a fine line and use this pocket of Indian law to establish their presence and grow big in the market. These games project themselves as skill-based money-earning platforms. The user needs to choose 11 players from both teams in different categories, i.e. batsman, bowler and all-rounder. Each user has a limited credit point available, and each player in the team has different ratings. 
These games are not free, as people have to pay a certain amount to enter a contest, and according to the prize pool, the number of contestants in each pool changes and with it changes, the entry fee. People begin playing with small amounts and mostly win those contests as it is mostly bots; hence, any team you make is guaranteed to win small amounts. The games build up a habit among people and gradually cause addiction as they begin to win money. But, one bad game and one wrong decision can strip off all the wins and money they bet. Therefore, even if it is not technically betting, people are bound to get attracted and the simple logic behind winning because someone loses" is very toxic. Thousands of people daily lose small amounts of money to make someone win, and this practice becomes an addiction. Addiction to these fantasy apps is as worse as real gambling and betting.
Gautam Gambhir and the concern of gambling addiction
Gautam Gambhir stated, "If the BCCI president (Ganguly) is doing it, you can't expect other players not to do it. If he says that no one should be allowed to do it, I think everyone should follow that. It has to come from the top. Either we should ban this completely in India. It can't be statewide, and no one should be allowed to endorse that," this statement expresses concern over youth and the young generation of India. The BCCI President Sourav Ganguly and many other top-tier cricketers and Bollywood actors have been endorsing these brands. Even one season of IPL was sponsored by one such betting platform. This strongly impacts young kids who look up to these actors and sports personnel as their role models and heroes. Therefore, if they continue to promote such applications, it will not be a good message for them.